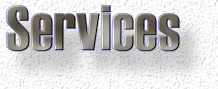 Engiplast Inc. strives to provide its customers with problem-solving solutions based upon more than 30 years experience in the plastics industry.

Through thermoplastic weld testing, Engiplast provides a means for quallifying welders of various thermoplastic materials.

We utilize our machines for CNC routing and milling. We can fabricate parts using customer supplied drawings or we can provide drawings for customer approval.

Copyright © 2013 by [Engiplast Inc.]. All rights reserved.